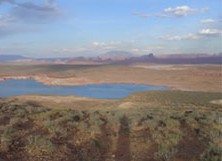 Change cost centers
into business opportunities
With our creative approach to performance impovements, we will help you to identify new business opportunities within or outside your traditional market.
 
We create solutions
that optimize your business
Different to many other consulting companies, we are ready and willing to not only prepare recommendations but also to take full responsibility for their successful implementation.
References of HIC Slovakia, s.r.o.
(in alphabetic order)
Compaq Slovakia
Project management, Quality of Service delivery 
 
City University Bellevue
Lectures on Business strategy, HR strategy, project management, Leadership 
 
CSC Slovakia
Coaching of top manager 
 
Deloitte & Touche
Time management, Presentation, Selling, Counseling, Facilitation 
 
EuroTel Bratislava
Project Management, Coaching, Set-up of the project office, improvement projects, product mkt. 
 
Investičná a rozvojová banka
Programme management, coaching of IT-top managers 
 
Lugera & Makler
HR Audit, MBO training 
 
National Bank of Slovakia
Project management training 
 
Neusiedler SCP
Project Management training and coaching 
 
Poštova Banka
Start-up management of a new product line 
 
Shell Nigeria
Managerial skills and project management lectures 
 
Siemens Germany
road scale of management trainings, consulting for the introduction of an new e-procurement service 
 
Slovenská pošta
Leading the organizational transformation project, project management, Coaching of top managers, HR Consulting, Outsourcing for IT project management 
 
Univation Ltd.
Project management, Assessment Center 
 
Všeobecná úverová banka
Project management, Coaching of IT executive, Training
Special licenses HIC Slovakia, s.r.o. :
LIFO® license and distributor for Slovakia


 

Member of the PMI 


 

Approved recruitment and personnel counseling company