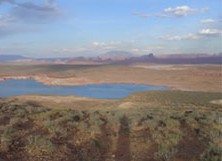 Change cost centers
into business opportunities
With our creative approach to performance impovements, we will help you to identify new business opportunities within or outside your traditional market.
 
We create solutions
that optimize your business
Different to many other consulting companies, we are ready and willing to not only prepare recommendations but also to take full responsibility for their successful implementation.
Change Management and Corporate Transformation

Complex projects of corporate transformation

Support the definition of meaningful business plans

Optimize business processes

Reorganize business entities in order to achieve profitability or to dramatically improve performance
Change Management and corporate Transformation are among the most complex activities, which require in-depth knowledge and experience in many key areas of business management and leadership. We see the task of HIC Slovakia to help our customers to achieve their corporate objectives which have typically been established together during a workshop. HIC Slovakia will assist the management team in their efforts to implement the transformation and to achieve the set targets. 

From the beginning realistic expectations need to be set together with an achievable transformation plan which needs to cater for the different interests of key stake holders as well as the agreed targets. Even though it might sound trivial, we have observed that during many transformation projects typically one or more of the four dimensions was not covered and thus resulted in small or big disasters rather than in performance improvements. 
HIC Slovakia is prepared to take on the responsibility for a successful transformation implementation. 
As part of the internal improvements of our customers, we jointly define a Strategy and, based on that strategy, a Business Plan, which helps us to rationalize costs and expected benefits. Sound business planning we treat as a key attribute of success. However, this plan needs to be supported with appropriate business processes, control instruments, individual responsibility and performance based rewards. 

Each relevant Business Process, as part of the internal quality system, must be defined and documented. HIC is using simple and easy-to-use tools and techniques for the initial definition and further maintenance of these core assets of the company. It is our interest that the once defined processes are owned and later maintained by our customers as part of our know-how transfer process. 

This way, a real improvement, including ownership-taking, can be achieved. 

Of course we will also spend time with our customers to identify possibilities for quick wins; measures which can reduce costs or improve profits without big changes or dramatic investments in major organizational change programmes! We built on our Finance-, Marketing- and Sales experience, but we will not forget to establish the required support, administrative and technical infrastructure. 

Some of the typical projects, which we have implemented to assist companies in their transformation efforts are:
The transformation of Slovenská pošta from a state enterprise to a joint stock company (assisting in setting targets, business planning, changing the organizational structure, overall change project management as well as management coaching )

Assist the top management of a financial company to reduce the start-up period and to become profitable within a 3-4 month time frame

Restructure a technically managed IT project of a bank and transform it into a business backbone system with senior management support and finally successful business results