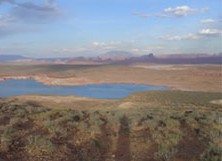 Change cost centers
into business opportunities
With our creative approach to performance impovements, we will help you to identify new business opportunities within or outside your traditional market.
 
We create solutions
that optimize your business
Different to many other consulting companies, we are ready and willing to not only prepare recommendations but also to take full responsibility for their successful implementation.
The services of HIC Slovakia consist of the following main pillars:
» Change Management and Corporate Transformation
Complex projects of corporate transformation

Support the definition of meaningful business plans

Optimize business processes

Reorganize business entities in order to achieve profitability or to dramatically improve performance


 
» Human Resource Counseling
Organizing integrated HR activities.

Full recruitment service

Propose and implement specific HR modules such as proposals for appropriate organizational structures, job descriptions, personal metrics and balanced score cards, development, motivation and assessment.
» Improving the Marketing / Sales performance
Recommendations for Marketing and Sales organizations including their Marketing- and Distribution Strategies.

Implementing the process steps for the integrated definition of new products and services as well as the possibility to monitor the promised efficiency and performance on the basis of the "Stage Gate" methodology.

Assessment of the efficiency of marketing communication and advertisement.
Recommendation and Implementation of a corporate Project organization with the setup of a corporate project office (Project Management Office - PMO).

Outsourcing of the project management responsibility for complex projects like organizational change, cross-functional change of products and services or implementation of IT systems with a dramatic change in the area of business processes or individual roles and responsibilities.

Start-up Management - Project management during the start-up phase of new business entities.
Sales-, Project- and Management training (licensed LIFO® trainer).

Coaching of Managers, Executives and leadership teams.

Individual learning of languages (German, Slovak)

Lecturing of state-of-the-art management know-how for senior university students