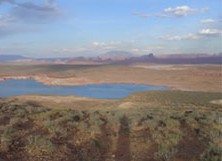 Change cost centers
into business opportunities
With our creative approach to performance impovements, we will help you to identify new business opportunities within or outside your traditional market.
 
We create solutions
that optimize your business
Different to many other consulting companies, we are ready and willing to not only prepare recommendations but also to take full responsibility for their successful implementation.
Increasing the Marketing and Sales performance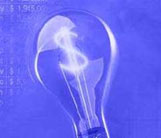 Recommendations for Marketing- and Sales organizations including their Marketing- and Distribution Strategies.

Implementing the process steps for the integrated definition of new products and services as well as the possibility to monitor the promised efficiency and performance on the basis of the "Stage Gate" methodology.

Assessment of the efficiency of marketing communication and advertisement.
In order to increase the performance of our customers, we analyze the possibilities to stream-line Marketing activities. We organize and implement the target-relevant Marketing activities with respect to basic marketing functions, such as survey, definition of the market potential and segmentation, analyzing the competition as well as the planning, changing or adjusting of products and services, their pricing, costs vs. planned revenues including measures and recommendations for increase in communication effectiveness. 

For the Definition and Introduction of new Products and Services we make use of the well established "Stage Gate" Methodology. It is used to selectively analyze and monitor the potential of a new product / service idea through to the development and launch as well as further maintenance of the approved ideas. We have developed specific tools and techniques to define and document the planned performance of a new product or service idea and can use them a few months after the market introduction to measure the resulting increase in profitability or cost reduction. 

Based on a mix of marketing measures, together with our customers, we prepare a Distribution Strategy, which will not only include defined sales figures for specific distribution channels but also recommendations for fair rewarding schemes. We participate in the preparation and implementation of motivation measures for the sales force and can prepare supporting techniques for an increase in business success. In order to be as realistic as possible, we consider the specific customer organization as well as the competitive situation, benchmarking and market saturation for selected segments. 

Some of the typical Projects which we supported in the area of Sales and Marketing improvements were:
Proposal and implementation of the preparation process for new products and services in EuroTel Bratislava a.s.

Audit of the major account sales process and recommendations for drastically improving their performance in EuroTel Bratislava a.s.

Proposal for a new marketing strategy and optimizing the direct sales channel for an established financial investment company