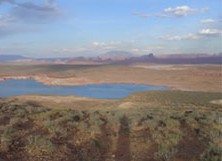 Change cost centers
into business opportunities
With our creative approach to performance impovements, we will help you to identify new business opportunities within or outside your traditional market.
 
We create solutions
that optimize your business
Different to many other consulting companies, we are ready and willing to not only prepare recommendations but also to take full responsibility for their successful implementation.
For more than 8 years the company HIC Slovakia, s.r.o. - Hofmann International Consulting is active in Slovakia and internationally. Its main objective is to offer its clients effective consulting and training in order to improve their performance in the area of Selling, Marketing, Management and internal administration.
The services of HIC Slovakia consist of the following main pillars:
Special licenses of HIC Slovakia, s.r.o. :
LIFO® license and distributor for Slovakia

Member of the PMI

Approved recruitment and personnel counseling company