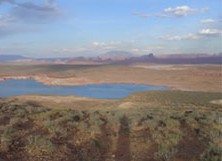 Change cost centers
into business opportunities
With our creative approach to performance impovements, we will help you to identify new business opportunities within or outside your traditional market.
 
We create solutions
that optimize your business
Different to many other consulting companies, we are ready and willing to not only prepare recommendations but also to take full responsibility for their successful implementation.

Reinhold Hofmann
Management Coach, Trainer and Consultant 
(Business and Project Management) 

Reinhold Hofmann, German. He holds a Masters degree from the University of Colorado and has over 25 years of international consulting experience within DEC and for Compaq, SIEMENS and VUB (plus many others). He is also designing and delivering customized trainings for over 15 years based on 20+ years of executing active management and project management in the high-tech industry (IT, Banking, Public Service, Telecom, Education, Health). LIFO® licensed trainer. Since 1997 general manager of HIC Slovakia. Languages: German, English

Silvia Kotianová 
Director personal development
(Languages) 

Silvia Kotianova, Slovak. She holds a Masters degree from the Komenius University of Bratislava and has over 5 years of teaching experience. Her professional background started as a helper in an Austrian alpine hut, before she started as a Language Teacher (Slovak, German) for foreign embassies in Slovakia. Besides the translation of news articles she also likes poetry and as such promotes the development of Slovak literature. She is director for languages and speaks Slovak, German, French, Italian and Czech.

Patricia Príhodová
Director for Human Resources Projects
(Personal Recruitment for clients & HR projects)

Patricia Prihodova, Slovak. She holds a PhDr degree from University of Prešov in the field of Human Resources Management. She has executed wide range of human resources management projects and coaching programs for several companies including Datart, Ahold and others. She has also worked as personal manager responsible for definition and implementation of HR strategies in IT and telecommunication companies in Slovakia and foreign countries. Patricia focuses on wide area of human resources management activities, she also participates on personal audit processes and HR strategies definition and execution. She speaks Slovak, English, Russian, Czech and Ukrainian languages.

Juraj Tomovčík 
Partner
(Sales and Projects) 

Juraj Tomovcik, Slovak. He holds a Masters degree from the Conservatorium of Music in Bratislava and has over 5 years of teaching experience. His professional background started as violinist in the Sydney Symphony Orchestra in Australia, before he joined an Australian insurance company as a Sales representative. He returned to Slovakia in 1995 and has since spent most of his effort supporting major banking change projects. Lately he was manager for the translation department of one of the biggest banks in Slovakia. He is a LIFO® licensee, trainer and sales coach. Languages: English, Slovak, German, Czech .